About Cobham Chiropractic Team
Get to Know Us
My mission is to reconnect everyone to their healing potential.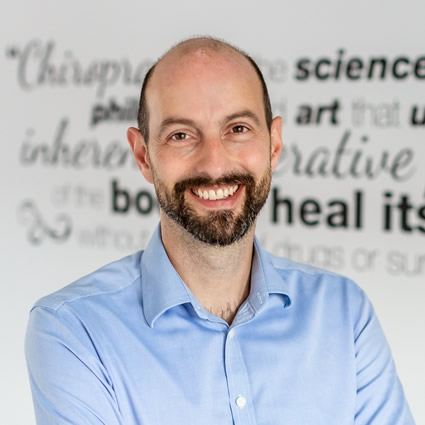 I started out with a master's degree in anatomy from the University of Edinburgh. This, plus a love of art and life drawing, gave me a deep curiosity and appreciation of the human body. That helped my decision to become a chiropractor. I qualified in 2001 and since then have continued to learn and develop. I have also incorporated the skill and experience I have in my hands into sculpting! I produce works in clay and stone – the human figure as my subject. I've been fortunate to have helped thousands of people from all walks of life to be a better version of themselves. I've been able to serve on a number of charity trips to India as well. And together with two colleagues, we spent time volunteering our services at a young offenders prison. Adjusting all these spines over the years, and seeing the body heal naturally as a result, is a huge privilege and I never tire of it. I am married with two young children, both born at home. I go mountain biking and practice Aikido, as well as playing drums and bass guitar. EXPLORE CHIROPRACTIC »
Podcast Interview with Toby
Click the image below to listen to Toby on this episode of 'One Size Does Not Fit All'!


---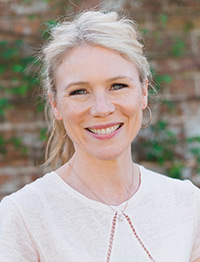 I'm Charlie, and I too am passionate about natural health and living, and love to share my knowledge of Essential Oils, supplements and lifestyle tips. I offer a FREE 1-1 wellbeing consult (in person or on Zoom), where we can find solutions to help support your healing journey. I also teach Pilates, working 1-1 with clients on the Reformer and mat in the Cobham Chiropractic studio. I was a sprinter in my youth and still maintain my regular gym workouts to this day. I am interested in getting the best out of myself, and I love to inspire others to do so too. You deserve to live your life at your best! BOOK 1-1 WITH CHARLOTTE »
Meet Us Today
Thank you for visiting our site. We look forward to meeting you in person and learning how we may be of service to you. Contact Cobham Chiropractic to arrange an appointment. CONTACT US »
---
About Cobham Chiropractic Team | 01932 988580